Screen Innovations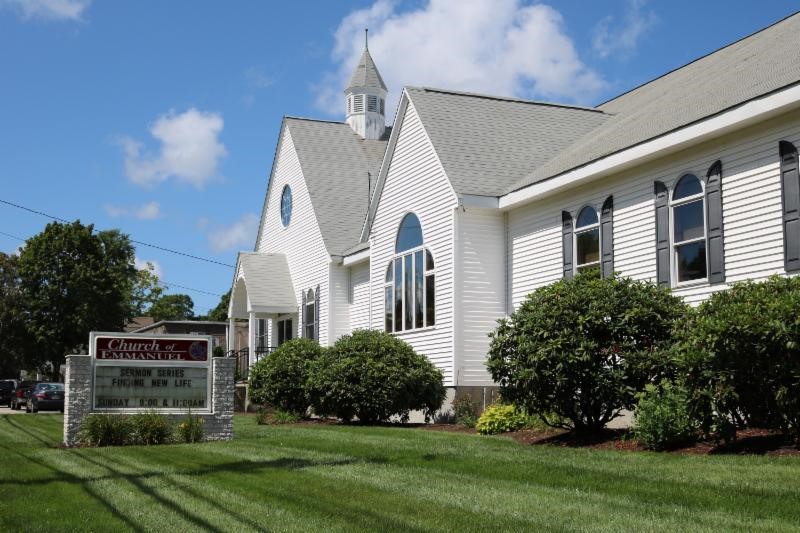 The Challenge
Church of the Emmanuel had one goal for their Sunday service, "Make it memorable". Their existing A/V system wasn't' meeting their needs. The lack of clarity and brightness of the images displayed on the projection screen during services were very disappointing. The contemporary sanctuary itself was a challenge. As with most churches, the room has multiple windows and lots of ambient light making it an extremely bright room.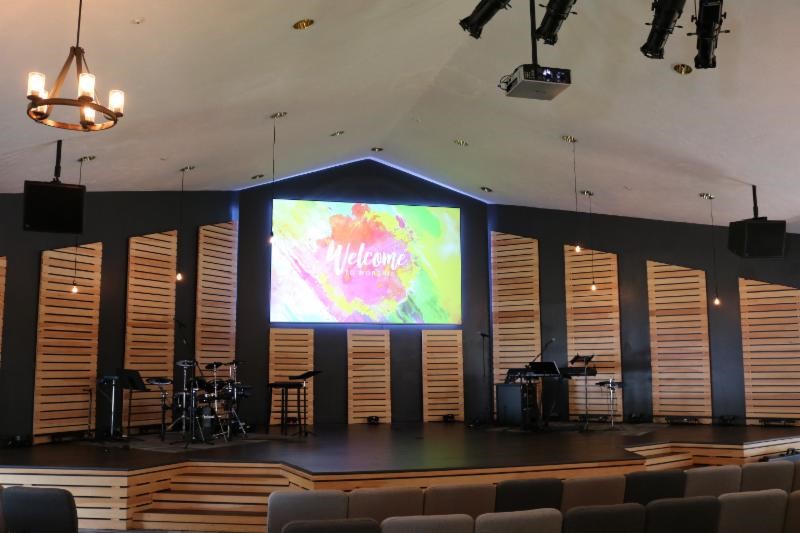 Action
Before meeting with Shanahan, the staff at the church believed the solution to their problem was to purchase a bigger, better projector. However, after analyzing the situation, we knew immediately that was not the best answer and presented another solution. Using their existing projector we demonstrated the Zero Edge Pro Screen by Screen Innovations. The difference was night and day! This demo made it clear a new projector was not the answer and the Zero Edge Pro Screen was absolutely the right solution. This custom screen's Ambient Light Rejection (ALR) technology rejects natural light and makes the projected image pop! The added backlight feature dramatically eases eye strain for content with rapid transitions from dark to bright. The client and we at Shanahan also like the fact that all Screen Innovation products are hand-built in the USA.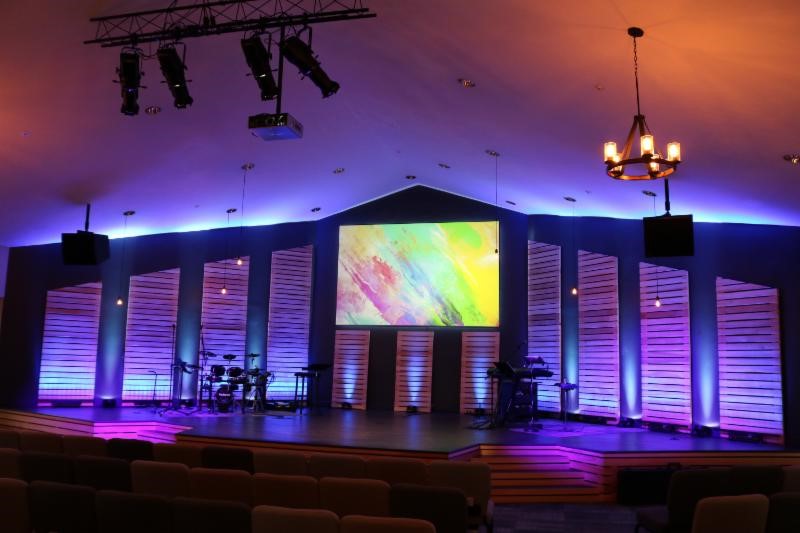 The Impact
When we spoke with Zach Hummer, the Technology Director and we asked him what his opinion was on the new set up, he excitedly said, "The outcome has been huge for church. " He went on to tell us that he receives compliments almost weekly from someone new saying how much they enjoy the visual and being able to see song lyrics, or scripture passages on the screen during service. Zach said "With the new screen you have achieved my goal of creating a very memorable experience for our Sunday service."
For more information about the Screen Innovations screens contact us at info@shanahansound.com or give us a call at 978-453-1556.