Assistive Listening & Technology Devices
Hearing Loop Assistive Listening System
Shanahan is pleased to be one of the first companies in New England to sell and install hearing loops, an assistive listening device, to help hearing-impaired audience members enjoy clear, discrete, personalized sound. An induction loop system delivers audio from a sound system directly to telecoil-equipped hearing aids and cochlear implants. The telecoil serves as an antenna to relay sounds directly into the ear without background noise.
We are an authorized reseller and installer of induction loop assistive listening technology systems and devices through our strategic partnership with Hearing Loop Systems. The hearing loop systems are ideal for churches, concert halls, theaters, meeting rooms, courtrooms, classrooms and any other space that provides audio information or entertainment to the public.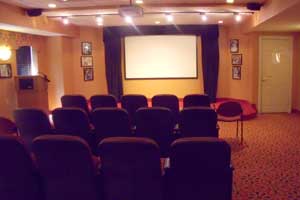 Contact us today for a no-obligation visit or consultation. We can also be reached at 800-786-1556.