AFFILIATIONS & PROFESSIONAL ASSOCIATIONS

National Systems Contractors Association (NSCA)
NSCA is the leading association representing the commercial electronic systems industry. We are a powerful advocate for all who work in the low voltage industry and have established standards of performance. Doesn't your company deserve the best?
Catherine Shanahan sits on the Board of Directors.
---

Mass Systems Contractors Association (MSCA)
MSCA is dedicated to the education and promotion of the use of fire warning, security, and other power limited devices and systems. The MSCA represents and educates the electronics systems industry.
Catherine Shanahan sits on the Board of Directors.
---


International Communications Industry Association (ICIA)
The ICIA is the leading nonprofit association serving the professional AV communications industry worldwide. Founded in 1939, the association offers industry expertise and market research serving press and others seeking information about the industry.
---

Barbizon Lighting Company
Since 1947, Barbizon has been at the forefront of the lighting industry by carrying more products than anyone else, staying on top of changes in the industry, and being highly educated on the products they do carry. Today, Barbizon has a world-wide distribution of specialized lighting for television, film, theatre and photography.
---


Mass Audio Visual Equipment Corporation
Mass AV is one of North America's premier event production firms. They help meetings and events come to life and run smoothly from the first conference call to the last show cue.
---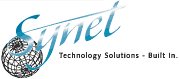 SyNet, Inc.
SyNet, Inc.was founded in 1987, and has since established itself as a Technology Solutions Provider in the purest sense. SyNet provides services to a wide variety of vertical markets including High Tech, Internet service providers, Health Care, Higher Education, Bio Medical, Manufacturing, State and Federal Government. SyNet's philosophy is helping their clients to develop and deploy IT strategies that will assist their businesses to run more efficiently and profitably.
___________________________________________________________________________________
International Facilities Management Association (IFMA)
Established in 1980, the International Facilities Management Association is a non-profit, incorporated association dedicated to serving the facility management profession. IFMA strives to enhance the recognition and integrity of the profession, while providing facility professionals with the services and information they need to advance their careers.
___________________________________________________________________________________
International Facilities Management Association of Boston
The Boston Chapter of IFMA was founded in 1984, and its mission is to serve those who support the built environment. Today the Boston Chapter numbers more than 800 members, making it the second largest chapter in the world. Long recognized as one of the most active and progressive Chapters, the Boston Chapter was honored as the 2001 International Chapter of the Year, and was again recognized with this honor in 2007.
___________________________________________________________________________________
Greater Boston Chamber of Commerce
The Greater Boston Chamber is a broad-based association representing more than 1,500 businesses of all sizes from virtually every industry and profession in the region. The Chamber provide leadership in creating a healthy climate for economic development and job creation.

---

Women's aid
Women's aid is thenational domestic violence charity that helps up to 250,000 women and children every year. Women's aid works to end violence against women and children, and support over 500 domestic and sexual violence services across the country
---

The Boston Club
Founded in 1976 by a handful of women dedicated to diversifying leadership at Fortune 500 companies and beyond, The Boston Club is a community of women executives and professionals that promotes the advancement of women to significant and visible leadership roles. The Boston Club's mission is to impel the advancement of women to top leadership positions across all sectors of the economic landscape. The Boston Club's core belief is that more women in significant and visible leadership roles will mean better business performance and strengthened economic health in our communities.
---

Women's Business Enterprise National Council (WBENC)
The WBENC is dedicated to advancing the success of Corporate Members, certified women's business enterprises, and government entities in partnership with its Regional Partner Organizations (RPOs).
---

State Office of Minority and Women's Business Assistance (SOMWBA)
Shanahan Sound is SOMWBA certified. SOMWBA is an agency within the Department of Business and Technology which promotes the development of certified minority business enterprises (MBE), women owned (WBE) business enterprises, and minority non-profit (M/NPO) and women (W/NPO) non-profit organizations.
---